The exhibition of Dace Sietina's work in comic gallery Lambiek ended (
see my previous
post about her
), so I could finally take the two drawings I purchased home!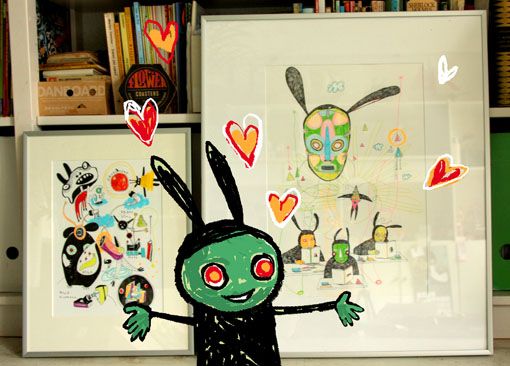 (damn that reflecting glass!)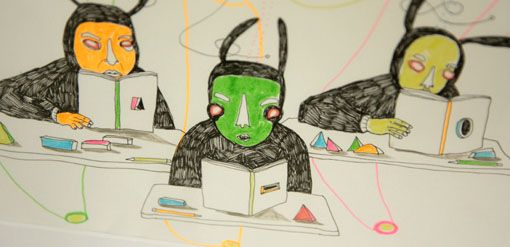 Detail of the rabbit figures at school
But there was more good Dace-news:
Griffioen Grafiek
turned one of her drawings into a gorgeous print and gave me one!
Dace Sietina 'Ode to Basquiat'
The print is really big (50x70 cm) and the quality is excellent, so close to the original!
And because it was impossible to print the fluorescent colours that Dace used in her work,
she hand-drew all the fluoriscent orange parts! A truly one-of-a-kind-print!
There are only 35 made and
you can buy one, numbered and signed, for €100.
amazing prints of Chris Ware, Joost Swarte, Robert Crumb and Charles Burns a.o.
(and an old print of me and Barbara Stok as well! Scroll down to 1998, it's just €25!)