Just like last year
I went to the
Pictoplasma festival
in Berlin!
And of course I started another traveldiary and came back with 26 pages! :-O
Let's start with my first day (sorry, only in Dutch) :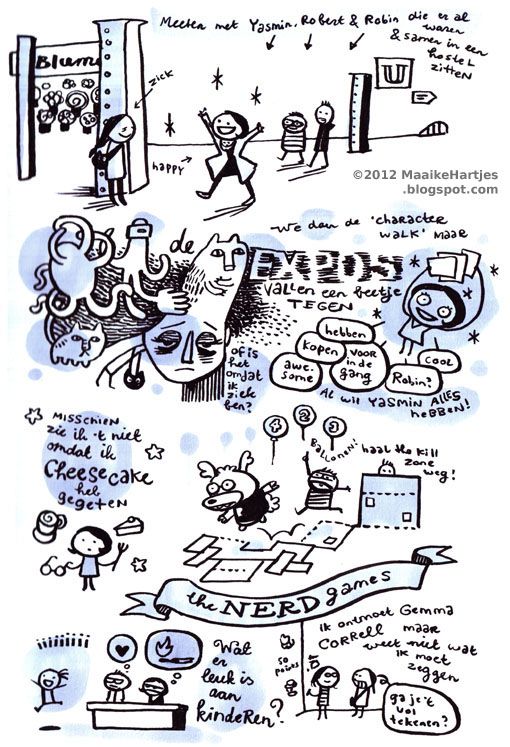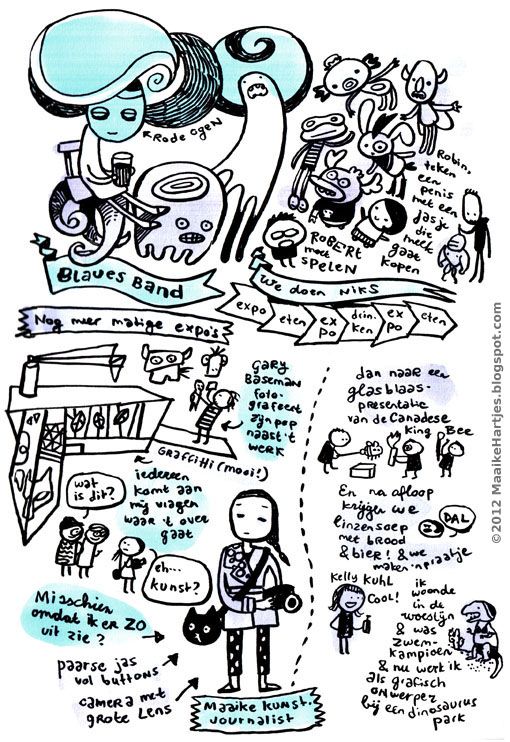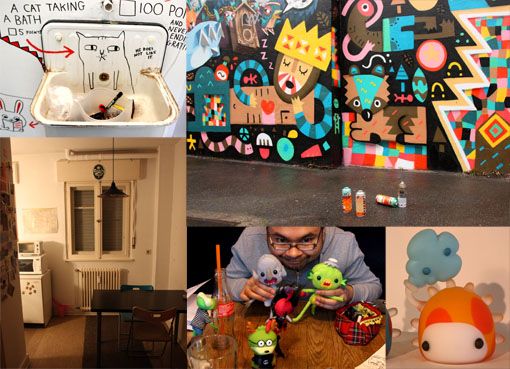 The cat in the sink is drawn by
Gemma Correll
. (check out her work, it's so funny!)
The graffiti is from
FIT
in collaboration with
Alex Godwin
and
Lowbros.
The felt fly and kappa monster were made by Yasmin Sheikh aka
Nerderella!
And the glass bug sculpture was made by the Canadian
Bee Kingdom
.
To be continued...