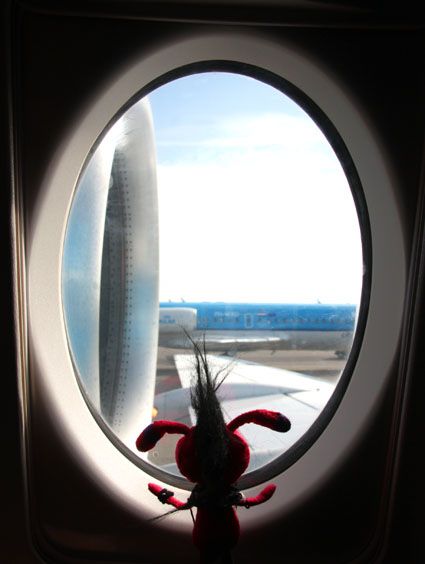 Last month I had to go to London for work and took a little friend with me...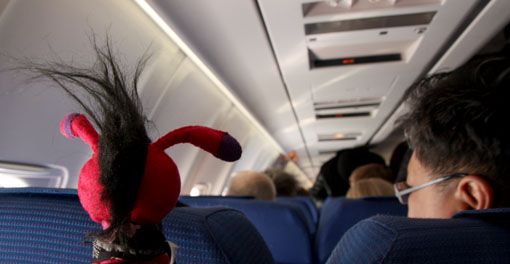 He enjoyed the flight.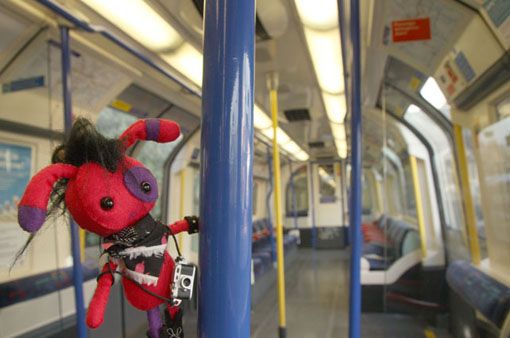 The trip continued in the underground.
We did some sightseeing at Somerset House.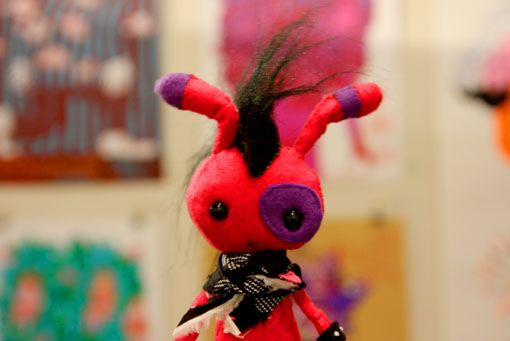 There was a graphic art festival going on there...
And my little friend enjoyed the artworks. Look, there's the queen!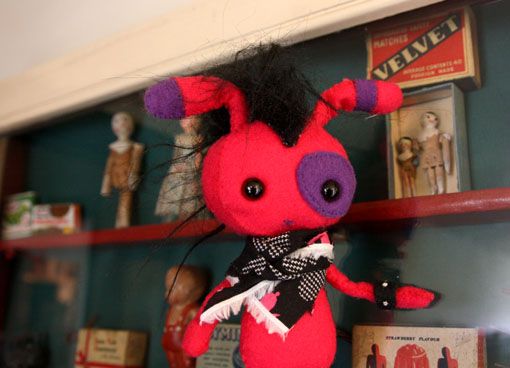 Then on to a small toy museum...
But the other toys didn't seem to like him....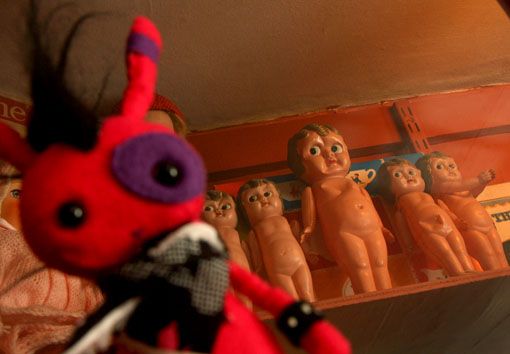 ...or scared him!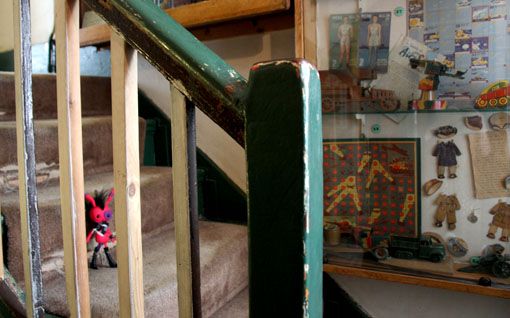 Off we go then!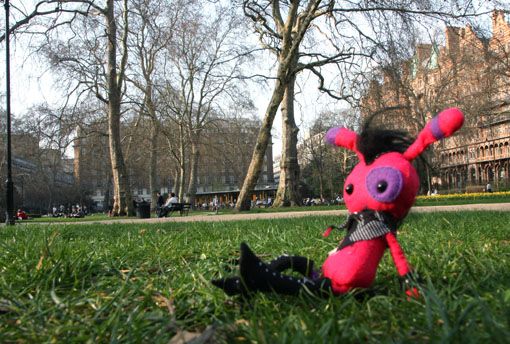 ...to spend a few relaxing hours in a little park, before we had to fly back again.