Posterrrrrrrrrr!!!!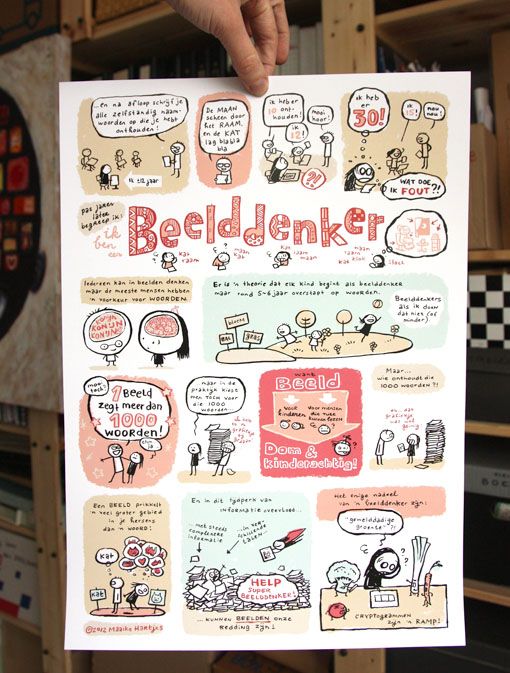 Yes, I turned my
visual thinker (Beelddenker) comic
into a poster and it turned out great!
(
click here to see a bigger pic of the original comic
)
Want to get one too to show the world what it means to be a visual thinker? Order one now!
How to order
Send your name and address and how many posters you want to
maaike_hartjes(at)spidernet.nl
(change that (at) into @ )
I'll mail you back with the total costs, and once I received your payment I'll send you the posters.
The posters cost just €5,- each + €1,50 shipping/handling. (This is for addresses in Holland only.)
Shipping costs will be the same, no matter how many posters you order. :-)
International buyers should contact me for shipping costs.
All posters will also be signed by me.

The posters are A3 size (29,7 x 42 cm) and printed on 135 grams laminated paper. (That means that
the paper is smooth and shiney, and a bit thicker than your average printing paper.)
There are just 100 posters made so gets yours now! For the first 10 orders I'll throw in a free button!
More questions? Just mail me or leave a comment! :-)