Last week I got a great assignment; A comicpage for newspaper NRC Handelsblad.
I got all freedom to come up with a story and made a story about visual thinking (beelddenken).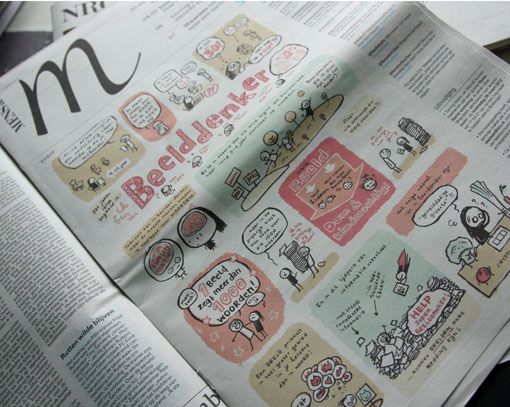 When I did research for the story I discovered that visual thinking has a much larger effect on
my way of thinking than I expected. If you recognize yourself in my comic, I recommend you
to do a google search as well.
Click for a larger version
Because I got several request for posters of my comic I decided to have one printed!
Next week they'll be finished (on A3 size) and you can order them! (I'll keep you posted)