This was an interesting assignment; I was asked to make some illustrations for a
magazine about communication. There was a catch; The client was apparently
quite stern; They'd already hired TWO other illustrators for the job and turned down
their work! A bit anxious I started sketching but to my surprise they immediately
approved my sketches and were very happy with the finals!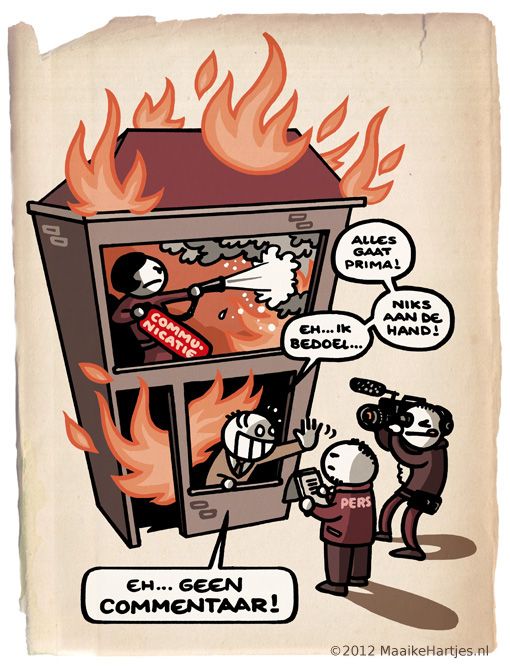 (Text:"Everything's fine! Nothing to worry about! Er... I mean... NO COMMENT!")
I tried a different colouring technique with scanned paper pages and am personally
pleased with the results myself. :-)
(Text: Anne, because I'm worth it! / Refreshing communication, Anne / Oh wow!
Is that Anne?! Anne THE communication expert?!")
This illustration was about self promotion.
Anne is actually a good friend of mine who works in communication! ;-)
This illustration was about the new way of communication in advertising.
If you're interested in the wonderful world of communication; the 'magazine'
(it's actually so thick that it's more a book) called 'Communicatie NU' is on sale
online. (
click here
)