I really thought I didn't need
'Wreck this journal' from Keri Smith
, but
a friend gave me a copy and it turned out to be a lot of fun.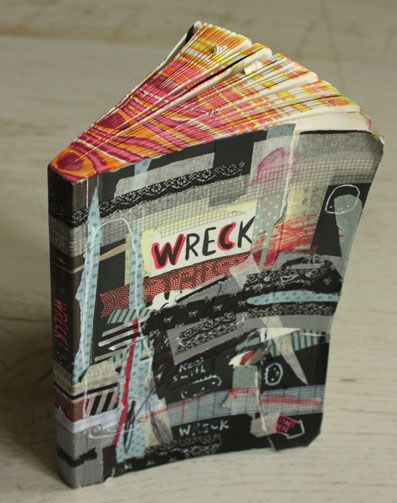 This is what the poor journal looks like after a week of torture.
What I learned from the journal is that it's pretty hard to actually destroy
something, and a lot of times it starts to look really good!