I'm still very busy with the commercial assignment for a big food company. I have several
dishes in my illustration that need to look extra tasty, so yesterday I visited a professional
food photography studio, to photograph some meals with my little paper figures next to it.
It was really interesting to watch the whole process!
The cook is busy putting an egg into the right position. It took four eggs to get a perfect
one for the pic.
At the right there's the whole set up for the tiny plate.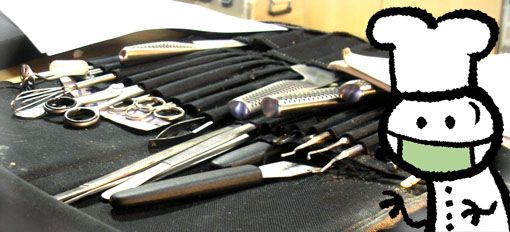 Are these the tools of a cook or a surgeon?!
It took us four hours to get the right pic of two sandwiches, and I didn't get lunch. X-(
(the sandwiches for the shoot were only supposed to LOOK tasty, we couldn't eat them)