My excuses for the people who went to the Stripdagen at Sunday to have a book signed by me;
I was already a bit ill on Saturday and it got worse, so I decided on Sunday to stay home.
But Saturday was a really busy day because, besides signing, there was: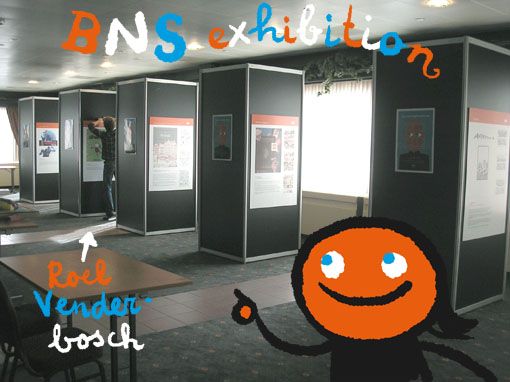 The BNS Stripverwachting exhibition! This is at the start, and Roel Venderbosch is
still adjusting some panels.
...And then there was the BNS auction!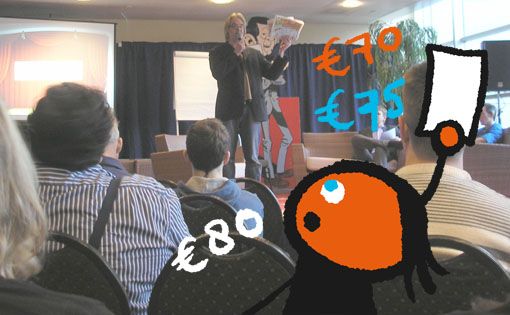 Kees de Boer did the presentation, a lot of people came to bid.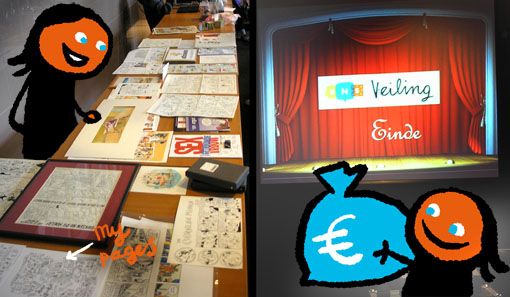 Here are all the things you could bid on, and the end result: More than €2000!
The money will be used to print a second edition of the BNS comic newspaper, that will
be distributed for free to promote comics in Holland.