A lot of things are coming up:
This weekend I'll be signing my books at comic festival
de Stripdagen
in Gorinchem.
I'll be there both Saturday and Sunday at the stand of Oog&Blik, so stop by if you'd like a
copy of my comicbook, signed by me. (I'll make a little drawing for each customer!)
I'll also be there for 'de Stripverwachting', an exhibition with new and soon to be released
comic books by BNS authors. (I'm now chairlady of the BNS)
Follow the posters: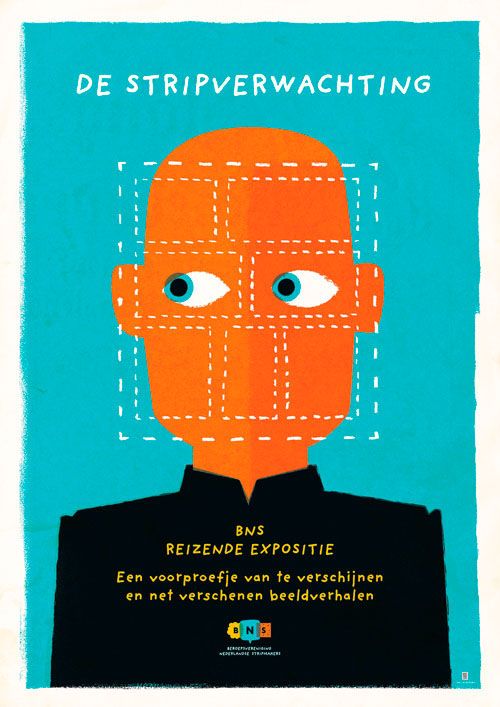 This poster is designed by Roel Venderbosch.
Then on Saturday at 16:00 there will be an auction with a lot of original drawings and
other things donated by comicartists. I hardly ever sell my original drawings, so here's your
chance to get them:
Two comicpages will be up for auction, starting bid is €100.
You can check all the things up for auction at the Stripverwachting exhibition as well.
This Saturday, March 12th, there will also be a small interview with me in het Algemeen Dagblad.
So that's all during de Stripdagen, but there's more this month:
I'll be present at
VROAAM
, the careerday for people who want to start their creative professions.
I'll be there to judge portfolios, so if you'd like my opinion on your work, sign up now!
Read more about it here
, and see who else is there to judge the portfolios.
The day is held at March 31st in Amsterdam.
And I'll do more judging because I'll be in the jury of the
Benelux Beeldverhalen Prijs
.
(Benelux Graphic Novel Prize)
First prize is 1000 euros and the best comics will be published in NRC.next. If you want to
participate and you're older than 16: Hurry up and send in before March the 18th!
And my interview in het Parool is now published online.
Click here to read it.