I blogged about
the catfish
before when I was in Japan in fall 2009.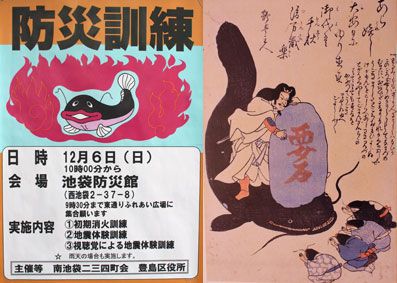 The catfish is an ancient symbol of earthquakes (see namazu-e (catfish woodblockprint)
at the right) and it's still used in warning posters today (left).
The idea is that there's this
giant catfish under the earth
and its movements cause
the earthquakes.
While I was in Tokyo I became intrigued with the Namazu and made these two drawings
in my sketchbook.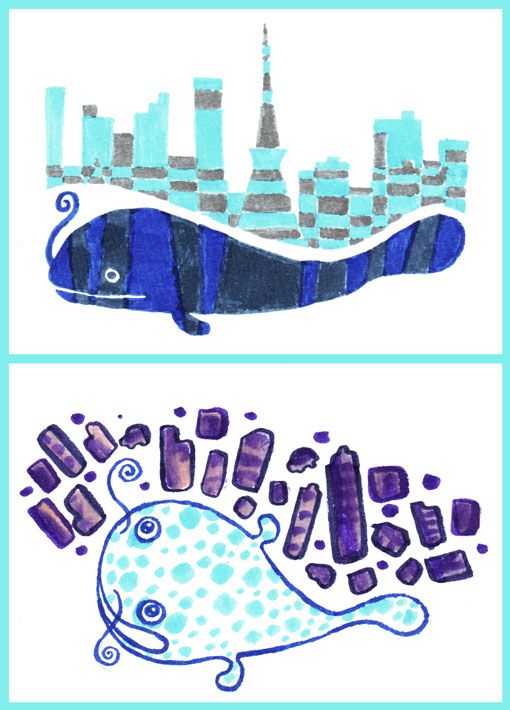 At that time it felt like it was a silly creature and its symbolic meaning had nothing to do
with reality. Even though I've been to Japan six times I never experienced an earthquake
so I could not imagine what it would be like. I still can't, but internet an television gave me
an impression these past days.
I'm very worried and sad, but thankfully all our friends in Japan are safe. I wish them and
everybody else in Japan the best and I hope things will get better very soon. Ganbare!