Again I decorated some boxes as presents for friends, this time I started painting on wood.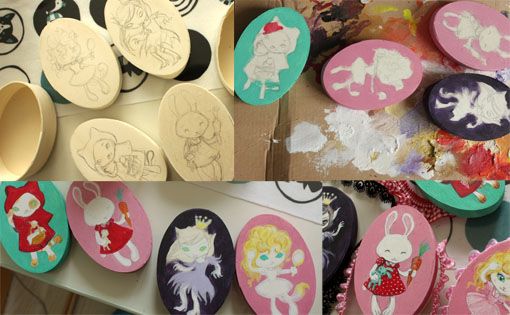 Work in progress. I worked on all four at once.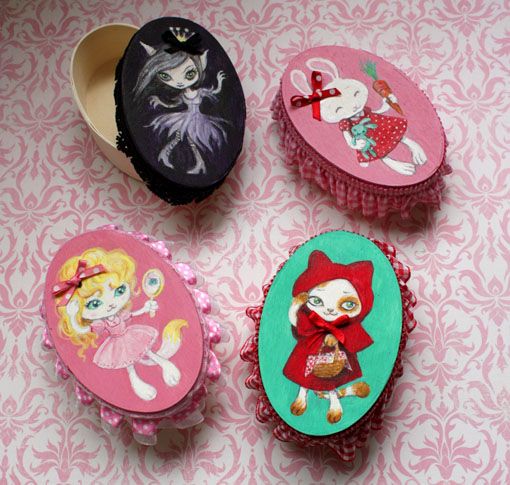 The final results!
I'm really happy with how they turned out! I'm thinking about making more to sell, but
since they each take me about an hour to make, I'm not sure if it's worth it...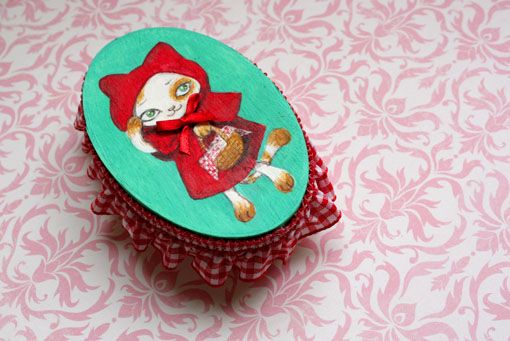 My personal favorite. ( I almost didn't want to give it away! ;-) )
But I got a self-made present back as well! This super cute felt keyring was made by my
friend Nerderella.
(Sometimes she's selling her creations in her Etsy shop!)