2011 was a strange year with many trips abroad (Berlin, Budapest, Brussels, London, HongKong, Japan and Korea)
and loads of work, but I'm not very good in looking back; I rather look forward to the next year, when I hope
to finish at least one of my two big book projects, work hard again as a chairlady for the BNS (Dutch Comicartist Union),
have many fun assignments (maybe more photo illustrations like this?) and hopefully travel to Asia again.
I hope that 2011 was a wonderful year you as well and 2012 will be even better!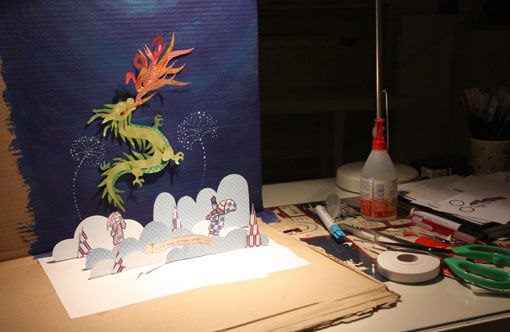 The making of...