I made my New Year's card in 3D but in the end you still see a 2D photograph. Wouldn't you rather
look at the real thing in 3D?
Then here's your chance, because I'm going to give the original 'drawing' away to one of the readers
of my blog!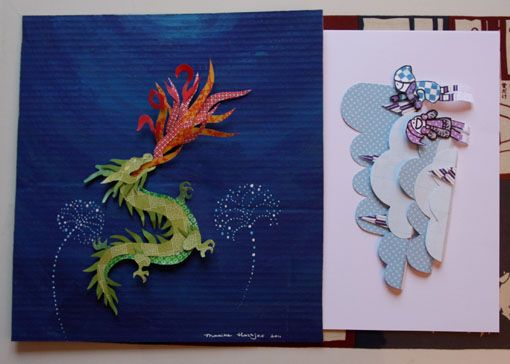 What do you need to do for that? Just reply to this post before this Saturday (the 7th), and I'll collect
all names and pick one winner who will receive the original dragon illustration by post.
If you're the lucky winner, you will get the cardboard with the paper dragon (signed) and the loose
foreground pieces, so you can set up your own Winter scene at home!
So the only thing you need to do is leave a reply with your (user)name, I'll contact you for your address
if you're the winner. I'll announce the winner on Saturday.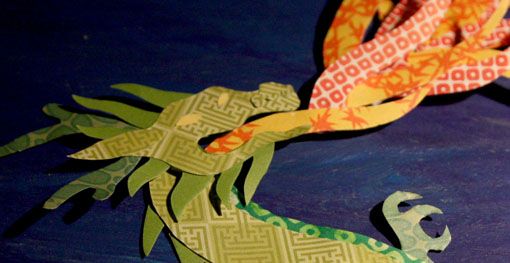 Oh and some people seem to have technical problems with replies here. If you're unable to leave a reply,
then I'll accept tweets (I'm maaikehartjes on Twitter) too.