Here are all the name tags of the people who wanted to win my paper dragon!
I put them all in a bowl... and with closed eyes I pulled out one....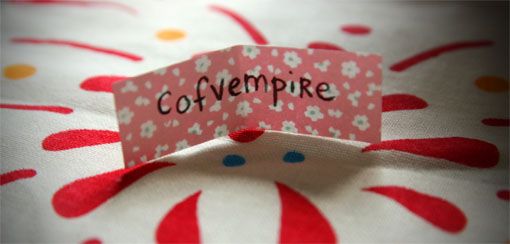 And that was the tag of
cofvempire!
Congratulations! :-D
(I'll contact you through Twitter)
Thanks everyone for your participation and nice comments!
And I'm sorry I only have one prize, but who knows, I might do this again!