After giving away my 3D dragon I thought I should show you another photo illustration I made.
It was for the magazine Factor 15 (previously I made
this
and
this
illustration for them) and it
was for an article about a report on the quality of coffee at work.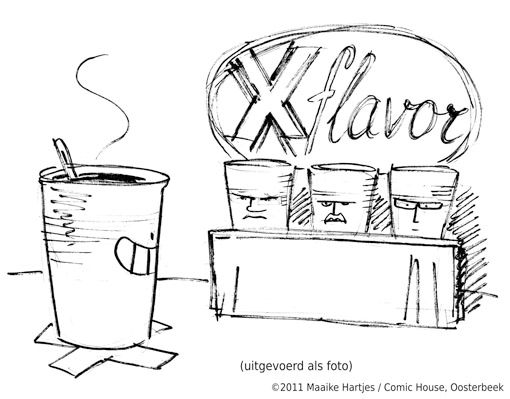 After some thinking I came up with this idea; A talent show for coffee, with a hint towards
Idols and the X-factor. In English-English it's of course 'flavoUr' but because of the likeness
with 'factor' I deliberately chose the American spelling.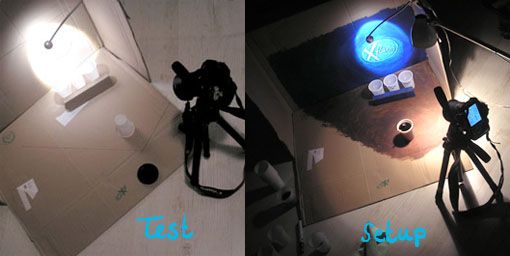 The sketch was approved and I started building a set. First I did a test to see if the lighting and
composition would work, then I painted the background, gave the cups faces, brew some bad
coffee and started shooting!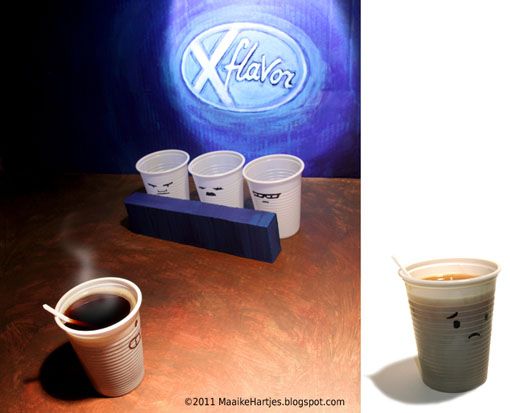 And here's the final result! (The steam from the hot coffee was added digitally.)
I had to change the viewpoint because the magazine wanted an 'upright' illustration to put
on a whole page. I also made a smaller illustration for the next page.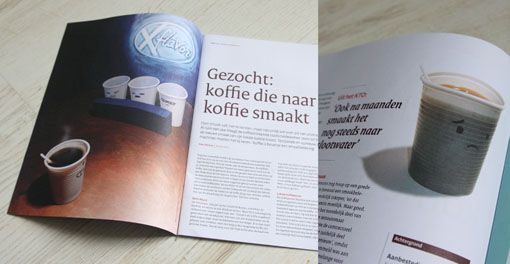 The illustrations in print.