Last week I've been drawing new comics for my illustration business book 'Tekeningen, Rekeningen'.
Here are two pages about something that's also a part of being a professional illustrator; dealing with
criticism! (sorry, only in Dutch)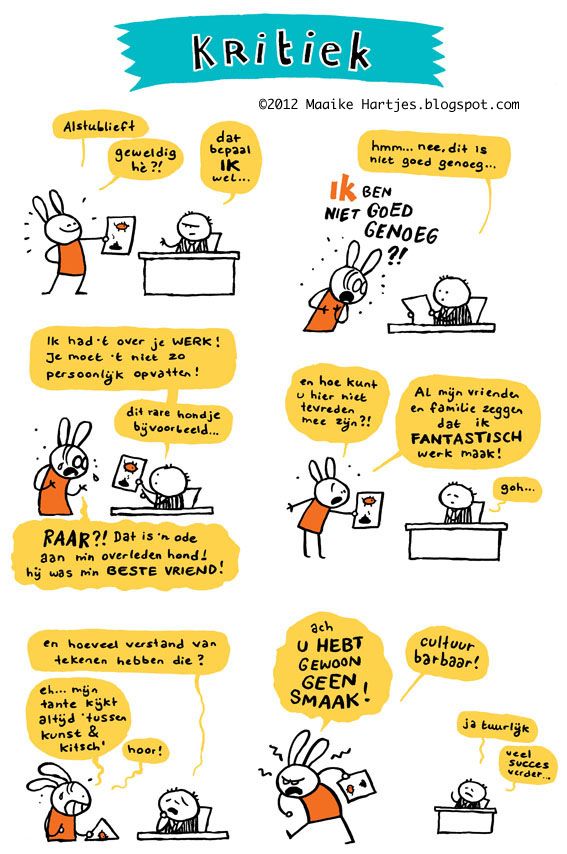 The red figure has bunny ears because he is 'Beunhaas' (= a character who is very unprofessional).